FLEOR Custom Pickguards for Electric Guitar Bass
We Provide Three Custom Service Plans If you can't find a suitable pickguard in FLEOR® pickguards list:

Plan 1: We provide 56 colors of blank pickguard materials, but our most pickguard models only have hot sell colors on sale, if you can't find the color that you like on the sale list, you could choose the service of choose colors.

Plan 2: Modify some details on the FLEOR® pickguard template, like as modify the pickup holes, switch slots, potentiometer holes, mounting screw holes, and pickup height adjustment screw holes.
Plan 3: Custom a new pickguard from your provided original pickguard, a CAD drawing, or a scanning full-scale drawing.
FLEOR® Pickguard Template List, please click here
Custom Pickguard Instructions, please click here 
Note:
If you need to modify holes on the FLEOR® pickguard template, please click the size picture, then click the right mouse button to save the picture, mark the hole position you need to modify, upload the file when placing the order, or send it to email : kelly@iknmusic.com.  
Please leave your request on the order note when you make an order, such as the Pickguard color, right-handed or left-handed model. etc.
We will contact you to confirm the details after we received your order.
If you have more requests, we will also give you a price quote based on your outline.

Please understand that we need 2-7 days to work on it.
But we never compromise on quality and detail.
If you have any questions about the custom pickguard, don't hesitate to contact us directly via email at kelly@iknmusic.com.  

 1. 

 

PVC Material List:
2. 

4Ply of ( 1Ply Celluloid & 3Ply PVC )

 Material

 

List: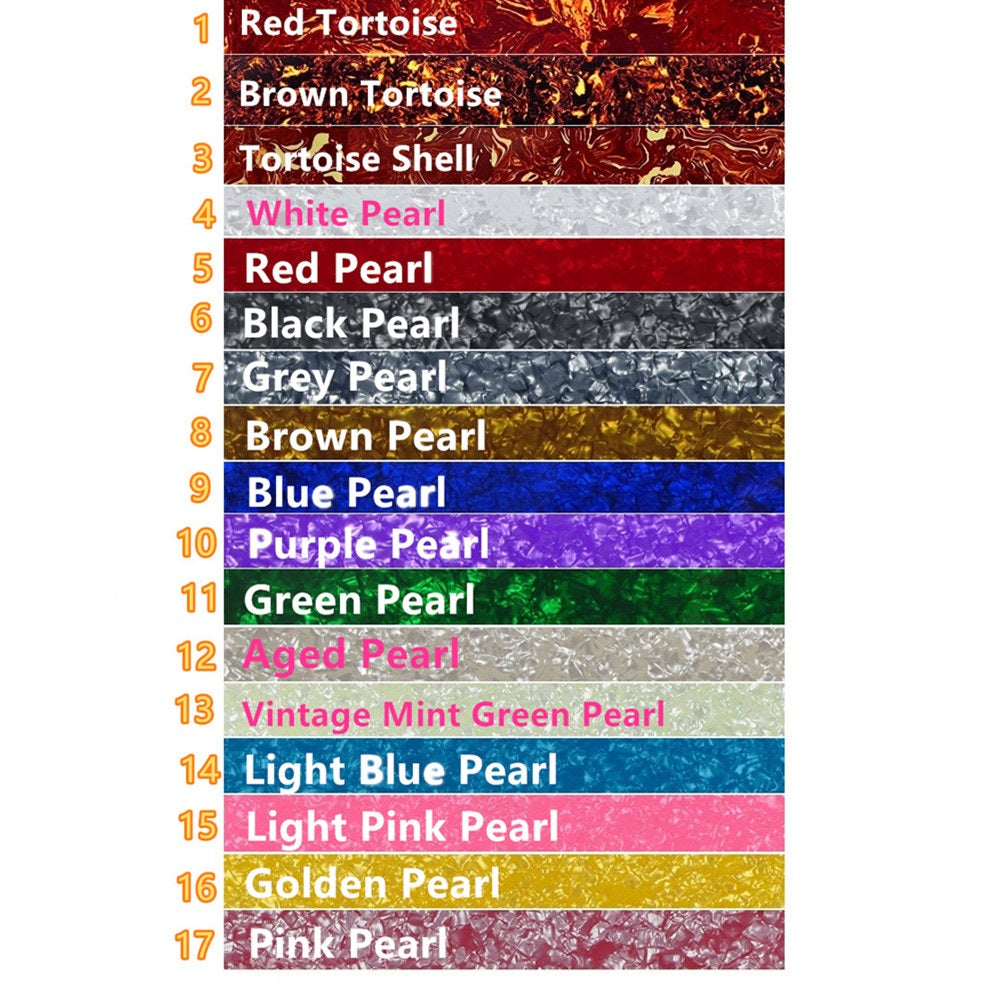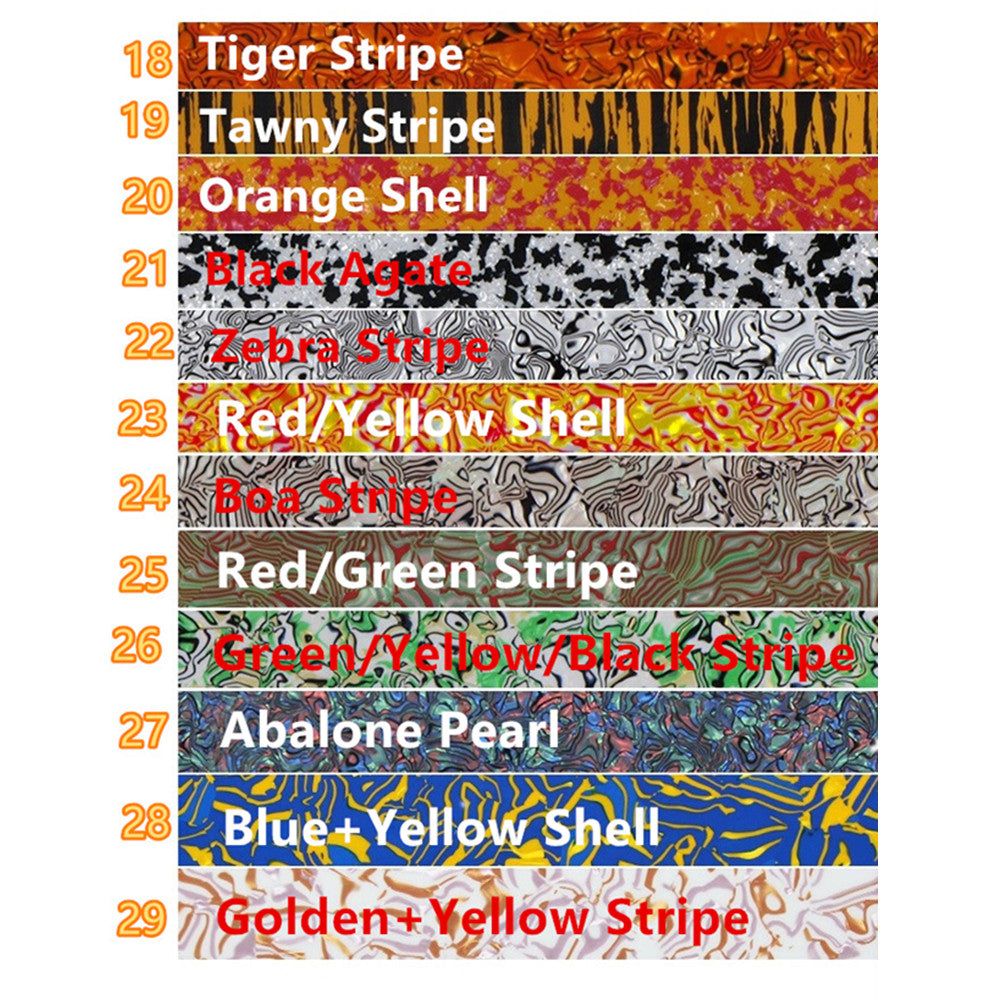 3. 

1Ply Acrylic Mirror Color

 Material

 

List:
4. 

1Ply Acrylic Shell Color

 Material

 

List:
5. 

 1Ply Transparent 

Material

 

List: